Help Your Child Reach Milestone Moments
Discover how Applied Behavior Analysis (ABA) therapy with Action Behavior Centers across San Antonio, TX can help your child reach their full potential.
About Us
Action Behavioral Centers (ABC) provide personalized, one-on-one ABA therapy designed to help children with Autism Spectrum Disorder achieve a better quality of life.
We're committed to providing a dynamic, supportive environment where your child feels welcomed and cherished as an individual. Our hand-picked, highly engaged team of Board Certified Behavior Analysts (BCBAs) work tirelessly to help children on the Autism Spectrum — and the families who love them — overcome challenges and create a brighter future.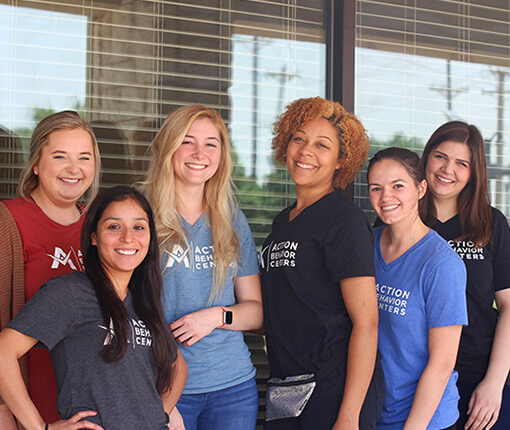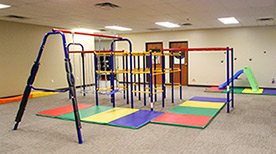 Diagnostic Tools
Receiving a diagnosis of autism is often one of the first steps a family goes through in better understanding their child's needs. We provide various supports to help parents navigate this process, such as screening for autism risk as well as ADOS-2 assessments that can be reviewed by treating physicians.
If you have questions about the diagnostic process, we can help.
Screening Tools

Just getting started?
Begin with our online screening tools for autism risk.
Assessment

If a doctor or screening tool indicates risk, schedule an ADOS-2 assessment that can be reviewed by treating physicians.


Serving
16 Locations

Throughout The

San Antonio

Area
Why Choose
Action Behavior Centers

?

Personal Attention
Every child is unique, and every case of autism is different. Our one-on-one programs are tailored to each individual's specific needs and goals, and designed to maximize their potential.

No Waitlist
When it comes to developmental delays, every moment counts. We provide immediate attention, so you don't have to wait months to get your child the help they need. You can begin making progress now.

Extraordinary Team
We take pride in our open, energetic and intensely supportive culture. Our kids are our top priority, and their development is our team's number one goal. Every Therapist becomes a Registered Behavior Technician through the Behavior Analyst Certification Board.

Convenience and Accessibility
With more than 10 centers throughout the San Antonio area, it's easy to find a location near you. And you never have to worry about cancellations — if your child's therapist is unavailable, another expert can step in.

Parental Training
We believe parental involvement is critical to your child's ongoing success. Our Family Guidance sessions help ensure you get the support you need to continue helpful behaviors at home.

Proven Success
Families who work with us see a significant and positive change in areas like communication, life skills, and following directions. In fact, 97% of families would recommend ABC to family and friends.
We're Here For You
From the first phone call to the first session and every milestone after, we'll be a partner in your child's progress. Together, we'll help your child thrive and live a meaningful and contributing life. We'll also provide you and your family with constant support and guidance so you can continue your child's positive behaviors at home.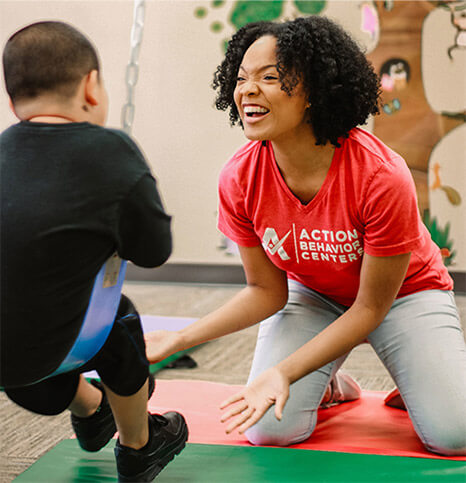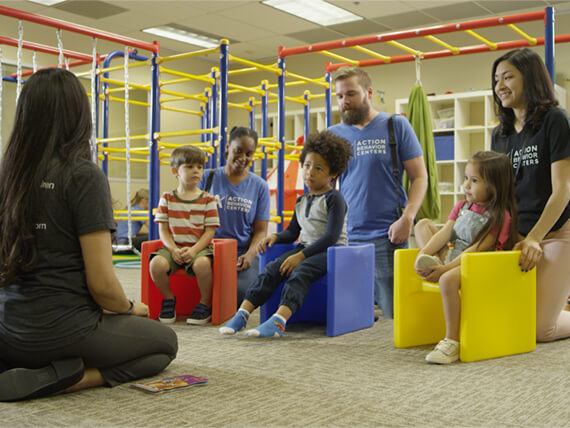 This center is amazing. The team is awesome - wonderful, caring people who are dedicated to helping the children.
Parent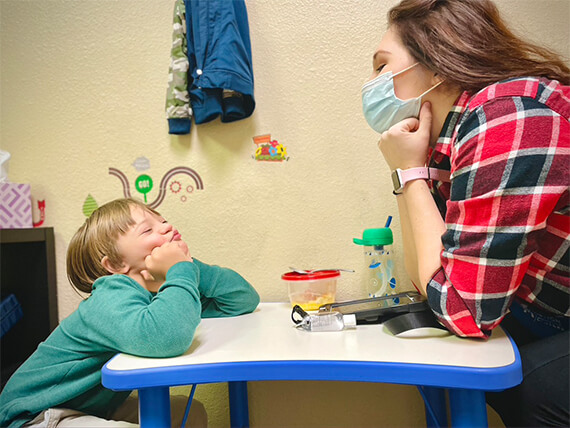 My biggest needs are to know he's safe and loved, and at ABC I really feel like he is.
Parent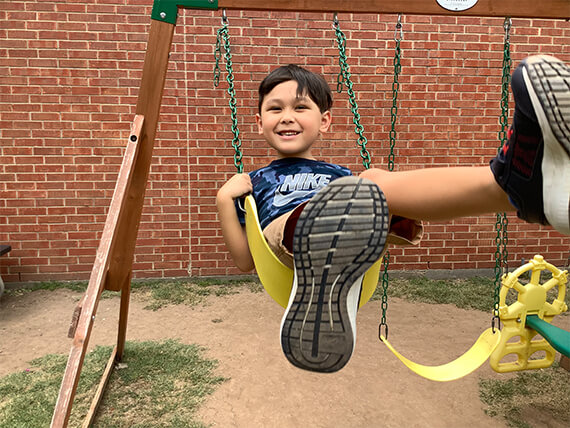 Turned parent's worry to joy
Parent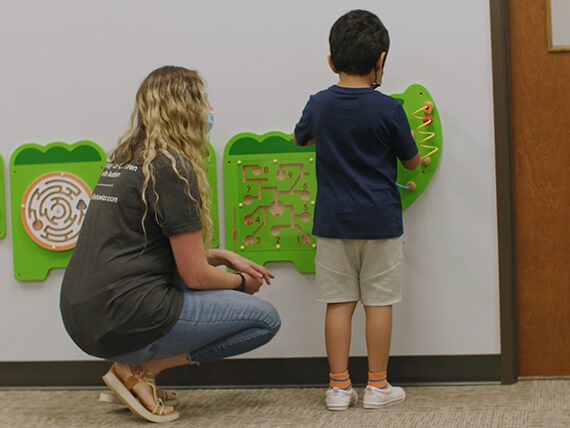 Very impressed with this facility!! Beautiful center, impressive BCBA to patient ratio and excellent management team.
Parent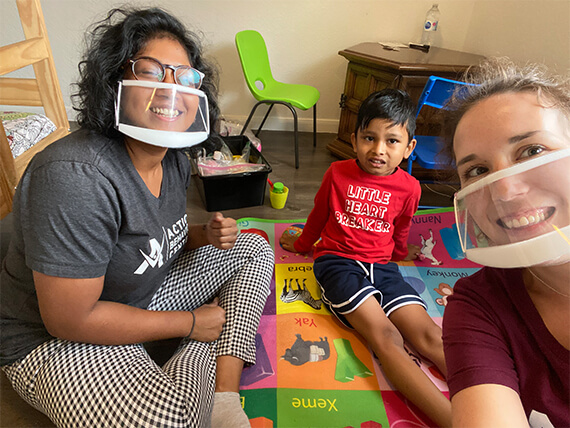 The way my kids are taken care of has brought me to tears on many occasions, in a good way. ABC is my village, and I'm so happy we are with them.
Parent
Action Behavior Centers have been an absolute lifeline for our family.
Parent
Frequently Asked Questions?
What is Applied Behavior Analysis (ABA) therapy?
ABA therapy is the leading approach for improving developmental deficiencies associated with Autism Spectrum Disorder (ASD). By focusing on human behavior, ABA therapy increases learning and functional behaviors while minimizing problem behaviors.
Every child and case of autism is unique, and some children experience more significant progress with ABA therapy than others. However, studies show those who receive two or more years of intensive behavioral intervention make substantial progress and can participate in school and social activities at the same level as their peers.
Autism Diagnostic Observation Schedule (ADOS) is a popular diagnostic tool used by specialists to assess ASD by delving into key indicators — like communication, social interaction, and repetitive behaviors. This natural, play-based assessment leverages a variety of toys and activities and lasts about 45 minutes to an hour. Our expert clinicians conduct ADOS-2, the updated version of ADOS, at our centers.
The Childhood Autism Spectrum Test or CAST (formerly the "Childhood Asperger's Syndrome Test") is a 37- 40 item, yes or no evaluation aimed at parents. The questionnaire was developed by the ARC (the Autism Research Centre) at the University of Cambridge, for assessing the severity of autism spectrum symptoms in children. It has proved to be a good test for screening autism spectrum disorders (ASD) and social communication problems.
While diagnosis of typical autism will usually occur in early childhood, Aspergers syndrome and other pervasive developmental disorders may be missed until much later. The Childhood Autism Syndrome Test (CAST) allows detection of such cases which may need further assessment.
M-CHAT™ (Modified Checklist for Autism in Toddlers) is a screening tool parents can use to assess ASD in children aged 16 to 30 months. Children who received a high-risk score should be evaluated by an autism specialist. ABC offers an M-CHAT screening tool as the first step in the diagnostic process.
Does insurance cover ABA therapy?
We are in-network with most major insurance companies and working to become a network provider for additional networks. When you're ready, ABC will help you navigate the insurance process by verifying coverage and benefits, discussing the treatment plan with the insurance company, and pre-authorizing benefits. We'll also bill the insurance company directly to make your life easier.
How do I get started with Action Behavior Centers?
After you submit your three-minute new client application, we'll call you to discuss your family's needs and help you explore all options. Next, we'll schedule a visit to our facility for you and your child, as well as an ADOS evaluation, if necessary. Finally, after completing intake paperwork, you and your child will meet their BCBA for an assessment and begin preparing for the first day of therapy.
Together, we'll create a better future for your child.
We'd Love to Hear From You